1. Pakistan FDI 20-month high
June 2022 Pakistan has attracted the highest level of FDI since October 2020 according to a report. The results indicate recovery after the pandemic. Pakistan has had a troubled few years what with the latest development Prime Minister Imran Khan forced out of the position to be replaced by the brother of the Pakistan Muslim League-N (PMLN) candidate accused of corruption and the economic crisis including dwindling foreign currency reserves and higher fiscal and current account deficits.
China is the biggest investor. Pakistan tries with difficult to attract investment however efforts are adversely affected by an unstable political landscape, risk of terrorism, economic instability, energy shortages and austerity measures due to the IMF bailout. Pakistan is on the FATF grey list as its money laundering and terrorist-financing regulations don't comply with international standards.
2. Indonesia breaks FDI records in Q2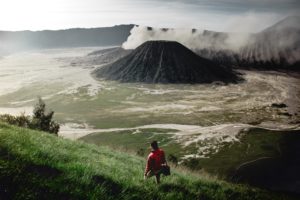 The Indonesian Government says that foreign investment in Indonesia is up 40% yoy in this quarter.
It said that this is mostly due to mining & petrochemical projects commencing construction.
It said it's considering banning bauxite and tin exports after successfully attracting investment from China after banning nickel-ore and building processing facilities onshore.
FDI is apparently up 32% in the first half of 2022. China is Indonesia's largest trading partner with inbound reportedly worth $110bn.
Trade Horizons
Trade Horizons is an award-winning market entry company, assisting ambitious companies to identify, develop and grow sustainable revenues in new geographic markets. We offer support to clients in international strategy development for their global business growth, and throughout the key phases of market entry execution – Preparation, Launch and Growth. Click here to find out more.
3. Australia implements foreign investors fees and penalties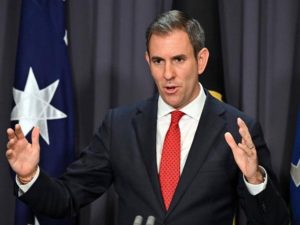 The new Australian Treasurer has decided to implement fees & penalties for foreign investors. The new rules will impact property developers primarily. From 29 July foreign investors will pay $4,000 on investments less than $75,000 and up to $1 million for those up to $40 million.
Labor recently took power from the Conservatives and took this policy to election.
The factsheet says that the United States and United Kingdom are the largest investors in Australia however this does not account for real estate investment where Chinese inward investment dwarfs other nations at $6.3bn inbound in the year to June 2021.
4. Costa Rica #1 FDI globally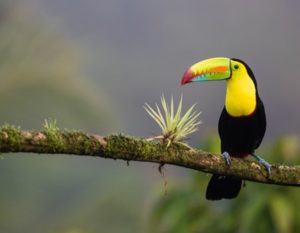 Costa Rica tops the world in terms of FDI vs GDP according to Investment Monitor Inward FDI Performance Ranking.
The report measures inbound FDI as a percental of GDP. Costa Rica scored 13.4 meaning it attracted 13 times its gross domestic product in inbound investment. Two thirds of investment are in the technology, professional services and life science sectors. Intel has recently announced a large new project.
Second on the list is North Macedonia, the highest ranking European country.
The chart shows small countries attract a higher rate of FDI. China is last on the list.
Read more here https://www.investmentmonitor.ai/fdi-data/2022-inward-fdi-performance-index-costa-rica
5. Kenya: Nairobi International Financial Centre launch
Kenya has launched the Nairobi International Financial Centre is to support business, streamline regulation, attract foreign investment and increase employment.
It was established under the Nairobi International Financial Centre Act 2017.
The Kenyan Government says that NIFC firms are not to any nationalisation or expropriation measures or any restrictions on private ownership in Kenya, and they may repatriate profits and realise investment however the pledge regarding ownership i.e. that NFC firms aren't subject to ownership restrictions seems to conflict with another licensing Act.
Kenya hopes to retain and attract global technology companies. The fee to join the NIFC is around £7,000 in local money. Nairobi is already known as a tech hub and is home to the likes of Amazon and Microsoft with the launch of the new Microsoft Africa Research Institute (MARI).
5. Korea cuts tax for the first time ever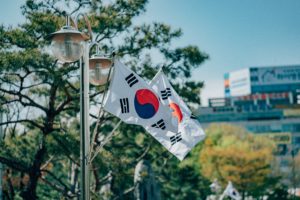 South Korea has announced its first ever tax revision with the lowering of corporate tax rate to 22% from 25%.
It has also announced cuts to personal tax by extending a 50% cut on personal tax from 5 years (current) to 10 years, and a flat fee of 19% for foreigners who have worked there for 5 years or less. A total of 18 tax codes are up for review.
The Prime Minister has announced a shift to a market economy as it suffers the slowest growth in 3 years in 2022.
The country also hopes to lure manufacturing companies back into the country with certain incentives.
7. EU funding for startups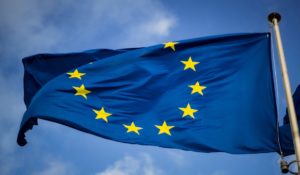 There are various schemes in the EU that startups can apply for funding at.
Horizon Europe is the main fund with a budget of €95.5 billion. It funds projects that deal with climate change and the UN sustainability goals.
The European Innovation Council has a budget of €10 billion to fund technology & innovation projects under the following 3 mechanisms:

Pathfinder– exploration of ideas / research for radically new or innovative ideas. High risk / high gain. It prizes highly scientific approach projects.
Transition – the development of an existing idea / business case towards commercialisation.
Accelerator – funds existing small to medium enterprises to scale up
To access the funding, your startup must be based in Europe.
Anyone wondering about access to funding can do a free EU funding potential check here