1. National Manufacturing Day 2022 7 July
The first National Manufacturing Day will be held on 7 July. Initiated by MAKE UK, the UK's Manufacturing industry body, the day will host a number of events nationally hosted by member companies. So far 109 employers have pledged to open their doors to the local community so people can see how things are made, and are hosting their own events including RNLI opening its doors to its Lifeboat Centre in Poole Dorset where lifeboats are manufactured.
With an output of £183 billion, the UK manufacturing sector is the 9th largest in the world and employs 2.5 million people.
Amazing! More info & sign up here 
2. HSBC New £250m Tech Startup Fund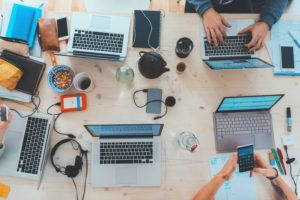 HSBC has launched a new £250m fund for high growth tech startups that will grant loans of up to £15m. The Growth Lending Fund is aimed at high-growth loss making companies that have raised a minimum of £30m, create revenues of £10m and are at 20% growth minimum rate.
Part of the Government's new digital strategy that calls for more investment into tech sectors, London is currently second behind Silicon Valley globally as the top destination for tech.
Learn more here
Trade Horizons
Trade Horizons is an award-winning market entry company, assisting ambitious companies to identify, develop and grow sustainable revenues in new geographic markets. We offer support to clients in international strategy development for their global business growth, and throughout the key phases of market entry execution – Preparation, Launch and Growth. Click here to find out more.
3. Bahrain looks to diversify from oil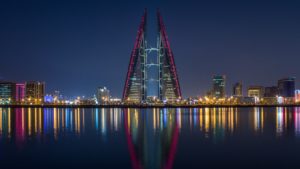 The Bahrain Economic Development Board (EDB) has announced the country is in negotiations with cloud computing companies in the United States, China and United Arab Emirates as it looks to diversify its oil-based economy.
It follows suit of Saudi Arabia and the UAE where large oil companies are doing deals with the likes of Google to provide cloud services to their oil customers.
Bahrain hosts a large Amazon Web Services and has introduced the 'data embassy law.'
Bahrain is heavily indebted and has pushed back its Fiscal Balance Program which aimed to balance the budget by 2022 which was pushed back to 2024.
It has also announced that the EDB is in talks with Israel about FDI.
4. Latin America FDI up 56% in 2021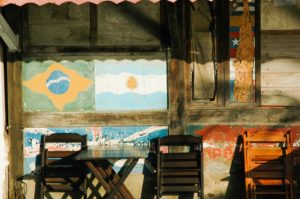 Investment inflows to Latin America were up 56% in 2021 reaching $134 billion fuelled by 317 projects, a record number.
Chosen sectors include car manufacturing, electricity, financial and insurance industries.
Brazil, Chile and Colombia attracted investment into mining and energy industries including a $5.9 billion offshore wind farm project finance investment from Spanish company Ocean Winds.
Mergers and acquisitions also increased in number by 44% but held the same 2021 value $8 billion.
5. Belgian co-operation agreement screens foreign investment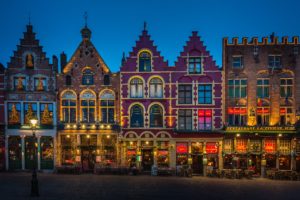 Belgium has agreed a Co-operation Agreement which screens foreign investment into the country shifting from a largely open investment economy to a more regulated one.
We have seen in the past months, countries such as Spain, France and Luxembourg introducing similar regulations. The Belgian screening procedure applies to transactions with foreign investors in the fields of security, public order & strategic interests. The screening board consists of representatives from the nine federated regions of Belgium plus a Chair without voting rights. EU citizens do not qualify as foreign investors.
5. Arbitration: recent conference raises implications for European FDI in wake of case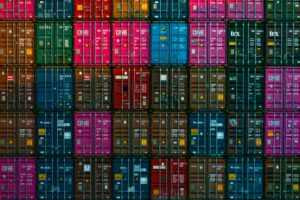 In the landmark Achmea case the European Court of Justice (ECJ) found an arbitration clause in a multi-jurisdiction contract incompatible with European law. In fact, it ruled that investor-state dispute settlement (ISDS) is incompatible and the most common mechanism of ISDS is arbitration. This has called into question the profound consequences for foreign investment into Europe given that arbitration is often the preferred dispute resolution method in multi-jurisdictional contracts as its rule of jurisdiction is outside national courts and therefore impartial.
The recent European Federation for Investment Law and Arbitration (EFILA) conference in Amsterdam hosted robust panel discussions on the future of foreign investment into Europe given the ruling in this landmark case and called into question the attractiveness of Europe in a competitive global market if arbitration is excluded from dispute resolution methods.
Arbitration is attractive to global companies to write into multi-jurisdictional contracts as national courts can be partial to local citizens of the country and may sometimes have a limited range of scope to award damages in commercial cases. Although arbitration rulings are not legally binding it is shown to be a very effective way of resolving commercial disputes out of the public eye.
5. Foreign investors are fleeing China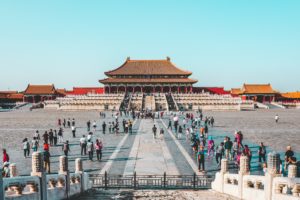 Xi Jinping's policies are having an overwhelming impact on foreign investment into China. Such policies include zero-COVID policy which is creating a knock-on effect in all other aspects of the economy such as housing.
Retail industry star Ali-baba has suffered setbacks due to recent policy turnarounds.
Xi Jinping's backing of Russia has commentators wondering whether it's related to China's claim over Taiwan. $2 trillion has been wiped off the Hong Kong & New York markets due to investor concerns about rising risk in the region
The economist says, "The gloomy mood has been painful for China's small and diminishing cohort of liberal technocrats, who are still promoting the idea of an open China that is at least mildly sensitive to the concerns of global investors."
5. Developing Asia tops all-time FDI high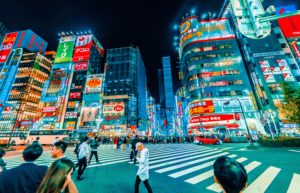 Foreign direct investment into developing Asian countries was up 19% in 2021, an all-time high of $619 billion.
Winning regions include South-East, Central and West Asia driven by M&A, semiconductors, renewable energy and cement.
The Comprehensive and Progressive Agreement for Trans-Pacific Partnership, the Regional Comprehensive Economic Partnership and the Indo-Pacific Economic Framework for Prosperity are all expected to encourage cross border growth and investment in Asia.
With the ongoing growth in number and value of unicorns (startups valued at more than £1bn) sometimes attracting investment away from early-stage companies, we think this is a great initiative to grow and fill the pipeline with tomorrow's unicorns.