1.     Dubai removes reporting for high net worth
Dubai has implemented new family office rules which remove the current reporting requirements on identification of ancestor, source of wealth and amount of equity.
In the United Arab Emirates 90% of businesses are family-owned which contribute 70% of GDP.
Single family offices are no longer required to register with the Dubai Financial Services Authority under the UAE New Federal Law on Family Businesses.
The Dubai International Financial Centre (DIFC) Family Arrangements Regulations and the UAE New Federal Law on Family Businesses were enacted after a 30-day consultation. One outcome could be that Dubai competes more readily with ultra-high net worth locations such as Hong Kong for family office business. An ultra-high net worth individual is identified as having a net wealth than $30 million or more.
In addition, Dubai International Financial Centre will launch the world's first Family Businesses and Private Wealth Centre next month.
---
2.     Quantum computing funding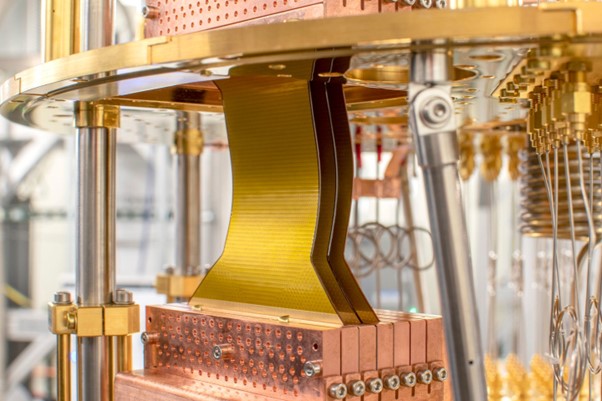 Osprey © IBM 2022
Quantum computing is a relatively new technology that allows calculations that would take a normal binary computer millions of years to be done in a few minutes.
Global funding for quantum computing stayed buoyant throughout 2022 however real world applications for quantum computing startups remain relatively few and far between.
IBM currently leads the race with a noisy medium sized 433-qubit computer called Osprey. Quantum computing is somewhat of a solution looking for a problem and Innovate UK have a live competition funded by National Quantum Computing Centre (NQCC) to award a share of £8 million for companies to come up with problems that quantum computing could solve. More on that here https://apply-for-innovation-funding.service.gov.uk/competition/1468/overview/3e95c2d9-70ba-4a06-880f-c814422bb1f1
Whilst quantum computing continues to attract a lot of attention from investors with some firms raising millions, venture capitalists are cautious and usually investment funds are spread across a number of investments.
---
3.     Windsor Framework puts CPTPP at ease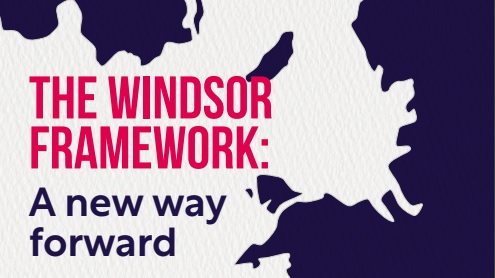 Credit gov.uk
The new Windsor Framework has reportedly put Comprehensive and Progressive Agreement for Trans-Pacific Partnership CPTPP trade deal members who were concerned about the UK's approach to Northern Ireland's post-Brexit trading regime at ease.
The CPTPP accounts for 10% of global GDP in 11 countries including Canada, Japan and Mexico.
Apparently 11 country CPTPP members had raised concerns about the potential situation that the UK could in effect tear up an international treaty. Some suspicions said the US had excited the allegations as the US had applied pressure to reach a trade deal with the EU.
The EU said China was the issue, that because they have also applied to join the CPTPP, if the UK abandoned previous arrangements so easily it could set a precedent for China to do the same.
CPTPP members stated that the CPTPP is a rules-based organisation and the risk that Britain would be seen as a 'lawbreaker' if it passed the proposed Northern Ireland protocol bill as it would have rewritten the UK-EU Brexit treaty. The Windsor Framework has reportedly provided 'certainty'.
A UK Government representative is in Vietnam this week discussing Britain's accession to the CPTPP. Discussions have been taking place since February 2021.
---
Trade Horizons advisors are market entry experts: our team of in-country experts assist companies to export, import and enter new locations by using strategies that have stood the test of time and evidence-based advice. Trade Horizons assists companies to plan to distribute and deliver goods or services to a new target market. Contact one of our experts today.
---
4.     New Windsor Framework: US is all in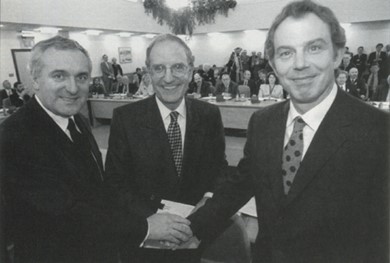 © Irish America 1999
As we know the US has voiced its obsession with the Good Friday Agreement ever since Brexit happened with the rumour being that the US waiting for the post Brexit agreement to deem whether it put the Good Friday Agreement at risk, and if it did there would be no further trade talks about a US UK trade deal.
So now the Windsor Framework has arrived, and the US is apparently quite pleased about it. The FT says the negotiations were a 'huge source of tension' between the US and the UK and the new framework has been hailed as a 'turning point or bilateral relations.'
A US Senator has since introduced legislation that gives Biden 2 years to negotiate a deal with the UK and another US Government official has announced that the 'time is right' for FTA negotiations.
There is also debate about whether Biden will travel to Northern Ireland next month for the 25th anniversary of the Good Friday Agreement. The US sees the Good Friday Agreement as a deal brokered by an American when George Mitchell an American Senator chaired peace talks which ended the war between the Catholics and Protestants from 1994 to 1998.
---
5.     EU US FTA like deal for EV credits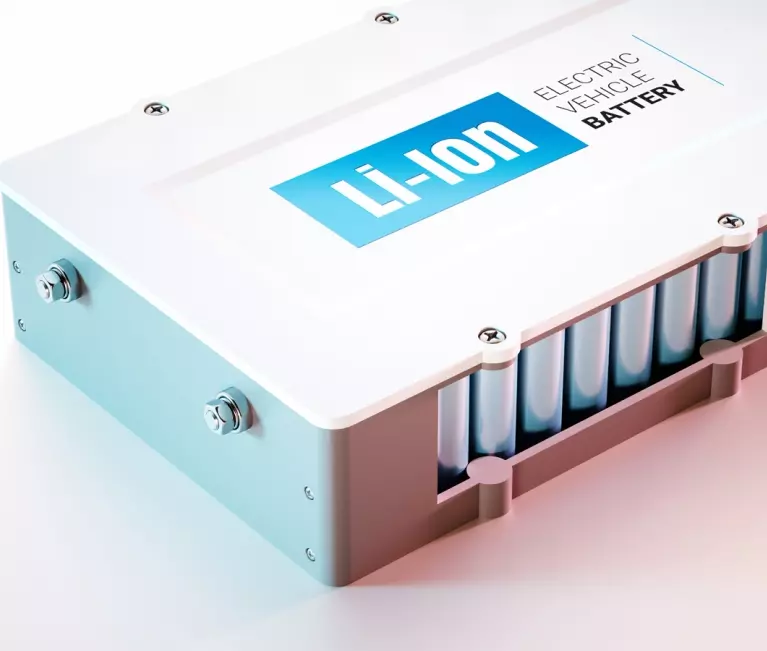 Credit EDF Energy
The EU is trying to get an 'FTA-like deal' with the US to prevent more European companies moving to the US to take advantage of the $3,750 per-vehicle tax credits available to US manufacturers.
The EU and US are working on a deal to make European critical minerals eligible for tax credits.
Europe has been vocally critical of the US' new tax credit scheme that offers rebates on electric vehicles and components manufactured in the US or in a country with special status, of which the EU is not currently one.
Sources say a deal is being sought for next week which is a very tight timeline and out of character for the EU, for example the Canada trade deal has been under negotiation for decades in the EU.
More about this story here.
---
6.     Vietnam FDI up
Vietnam has reportedly attracted US$3.1 billion in FDI already in the 2 months to March 2023.
Manufacturing and Property sectors received the largest investment. Singapore was the number one region source of FDI followed by Taiwan and the Netherlands. China, Korea and Sweden were also top investment sources.
Ho Chi Minh City was the second city recipient of investment, beaten by Bac Giang province which is in the North East. The region registered 480 projects in 2023 including a $100 million Chinese project to manufacture electric motorcycles.
---
7. France FDI
France has reported 1,700 new FDI projects in 2022 which is a national record. 65% of investments are from European sources but the top foreign investor is the US followed by Germany and the UK.
The industrial sector is the largest recipient of FDI followed by R&D. It is estimated that around 58,000 jobs will be created as a result of the investment.
---
Featured image fredrik ohlander via unsplash