1. Electric vehicles to generate half a trillion in investment by 2030
Global automobile manufacturers plan to spend more than half a trillion dollars on vehicles and batteries by 2030 according to the Global EV Outlook report. Zero carbon and ultra low emission zones in major cities have increased the previous estimate over the past three years by almost 100%.
Electric vehicle sales doubled in 2021 spurred on by rising fuel prices, improved infrastructure and emissions charges from governments. Electric vehicle sales are up 75% in the first quarter of 2022 on 2021.
Of course longevity depends on batteries which are still in the dinosaur age using nickel or lithium, scarce and dwindling resources which are heavy for the power they store.
Britishvolt the UK's first ever gigfactory will produce 300,000 batteries a year in its Northumberland plant.
Image source: Reuters
2. London Tech Week: Taiwan startups excel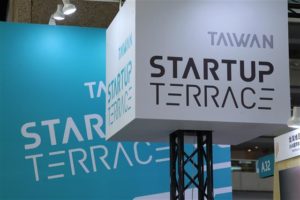 100 companies selected 8 companies to pitch onstage at London Tech Week recently, of which 6 were from Taiwan. Taiwan is one of the most important tech hubs in the world that drives the global semiconductor and advanced manufacturing industry.
Although the UK does not officially recognise Taiwan as a free and independent country because of the ongoing dispute it has with China, we have a 'strong unofficial relationship.' UK-Taiwan bilateral trade reached US$6.68 billion in 2021 with UK exports rising significantly over the past few years.
What is interesting is that the US has recently embarked on trade talks with Taiwan much to the annoyance of China and has even launched a trade initiative with Taipei.
The most recent round of UK-Taiwan trade talks occurred in 2021 and focused very much on renewable energy and technology.
Trade Horizons
Trade Horizons is an award-winning market entry company, assisting ambitious companies to identify, develop and grow sustainable revenues in new geographic markets. We offer support to clients in international strategy development for their global business growth, and throughout the key phases of market entry execution – Preparation, Launch and Growth. Click here to find out more.
3. Best startup cities ranked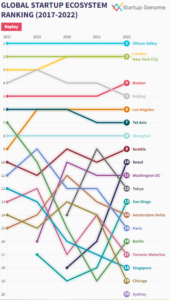 The Startup Genome Global Startup Report names Amsterdam-Delta as the best place in the EU for startups, however it still only comes in at number 14.
Topping the list of course is Silicon Valley with London a close number 2, up 1 place from last year & overtaking New York.
Followed closely by American cities and Beijing at number 4 down one place from last year. Poor Sydney is last at number 20.
Focusing on Europe, the top 1,000 startups are based in UK, Germany or France but in 2021 Germany and Netherlands experienced 200% growth in their startup ecosystems with European VC funding 128% higher in 2021 than 2020.
4. Foreign direct investment in Romania goes up by a third in first four months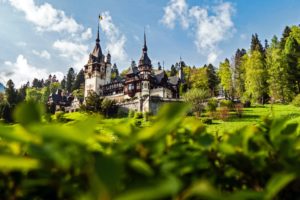 Romania Foreign Direct Investment is up by 34% in the first quarter of 2022 compared to 2021 driven by reinvested earnings. Foreign ownership is also increasing in Romania but it has also recently amended it's foreign ownership rules following the likes of other European countries to not allow foreign ownership of companies in 'sensitive' industries such as national security, infrastructure and agriculture. However unlike other European countries a foreign person is a non-European citizen rather than non-Romanian.
5. UK New Digital Strategy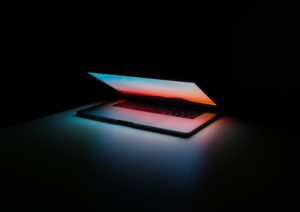 A new UK Digital Strategy was launched at London Tech Week that aims to create more high skill, high paid jobs and secure UK as the best location for tech startups. The UK has just overtaken China for investment into its tech ecosystem. The new strategy aims to address the 'digital skills gap' and computing power.
The last strategy was launched in 2017 since when the tech sector has grown at 2.5 times the economy. How much the document can take responsibility for this is unclear as tech as a sector is growing globally.
£12 billion has been secured by UK tech startups this year and last year a unicorn (startup value > £1billion) was created every 11 days, sometimes at the expense of growing earlier stage startups. If the trajectory is to continue the new strategy should address the investment gap for early stage companies at the risk of a dwindling pipeline.