1. Impactful Foreign Direct Investment: ESG
A new study has shown that projects that mention Environment, Social & Governance are driving FDI at an increasing rate across the globe. Sustainable investing can bring about sustainable development especially in emerging economies. Usually, the result of FDI is a degradation of natural resources or ecosystems. The race to net zero brought about by climate change research resulting in organisations and countries committing to reduce their damage to the atmosphere and environment has accelerated DI as it gives the world a new topic to develop and invest in. GlobalData's Company Filings Analytics Trends & Signals Q1 2022 report measures mentions of the UN's Sustainable Development Goals (SDGs) in FDI projects which was 23% higher in 22Q1 that 21Q4.
Another study by Proxima states that 84% of investors believe that companies without transparent or sustainable supply chains will receive less investment.
It's no wonder that impact investing then is the new buzz word. Can investors get used to lower financial returns in return for positive social change? There are also implications for traditional loan-based investing which has come under criticism for some time now for its unsustainable and sometimes damaging long-term effects, as the short profit-fuelled projects leave host countries worse off. The FT says investors can't find suitable companies to invest in and that the time and cost of finding stewardship is expensive. We can only assume as impact investing becomes more mainstream these issues will fade away, but a huge opportunity in the meantime for new investments to guide new impact investors towards suitable projects.
2. Restrictiveness Index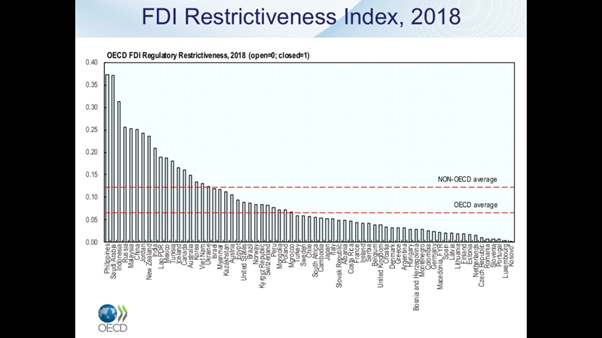 The EU FDI screening mechanism was implemented in October 2020 but is all the rage across Europe (and outside of it) this first half of the year as countries adopted the legislation into their national law. It screens foreign investments that concern 'national security and public order' such as military, technology, infrastructure, utilities, energy, medicines, ports, banking etc.
Critics of the legislation says that it makes Europe less competitive, but Europe is not the only region implementing such laws with the UK and America also implementing screening rules.
The pandemic accelerated the fears for national security in that richer foreign investors or foreign regimes for example China looking to exert power over the west would prey on struggling but valuable local companies or resources which would sell at a lower price than usual due to the financial hardship of the pandemic, which would in effect amount to selling off national assets or 'crown jewels' companies.
The OECD FDI Regulatory Restrictiveness Index 2018 rates non-EU countries as the most restrictive with Philippines and Saudi Arabia the most restrictive and Luxembourg and Kosovo as the least restrictive. Much has changed since 2018 but the most recent available data is for 2020 which is similar. The screening legislation only came into force in 2020 so it will be interesting to see a newer version of this OECD data which is as yet unpublished.
Trade Horizons
Trade Horizons is an award-winning market entry company, assisting ambitious companies to identify, develop and grow sustainable revenues in new geographic markets. We offer support to clients in international strategy development for their global business growth, and throughout the key phases of market entry execution – Preparation, Launch and Growth. Click here to find out more.
3. Graduate & high potential student work visas: worth the hype?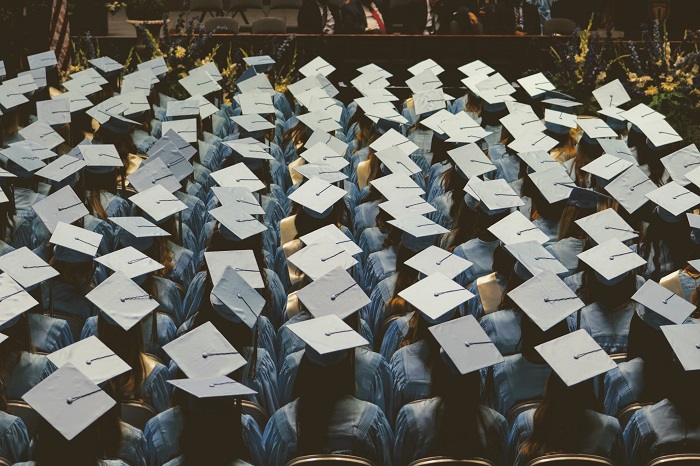 The new UK visa structure aims to make it easier for employers to recruit internationally. Now, a student who went to a non-UK university that is listed on the list become a 'high potential graduate' and is able to be hired in the UK. This replaces the old points-based system.
This opens up opportunity for less cash rich businesses to recruit internationally as it removes prohibitive sponsorship costs. However, there are several factors to be aware of for example both the graduate & high potential routes are only short-term visas which in most cases means the immigrant would have to swap to a skilled worker visa during their employment which goes back to the old sponsorship route which is expensive and administration heavy.
The new rules have been criticised as being confusing, expensive and impractical by employers who see graduate students as having a 2-year expiry date, and are reluctant to accept the visa as valid.
There is currently a £1,000 employer rebate for those employing students on a graduate visa, find out more here.
4. Portugal frees up immigration for Portuguese speakers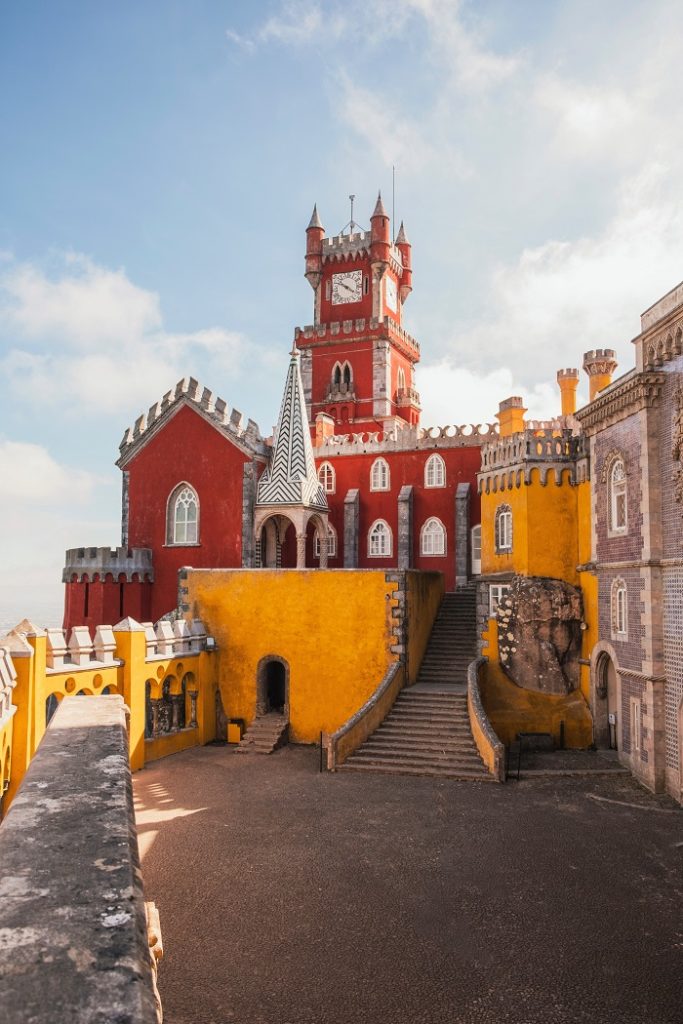 Citizens of Angola, Brazil, Cabo Verde, Equatorial Guinea, Guinea-Bissau, Mozambique, São Tomé and Príncipe, and Timor-Leste will have easier entry under the new rules with only a background check required from September 2022.
It calls the countries Community of Portuguese Speaking Countries (CPSP).
In the same amendment the Portuguese Parliament tightened rules on denials of entry on grounds of national security. Anyone else see restriction on free movement of people on the horizon?!
In addition a new work visa has been created for job seekers valid for 120 + 60 days but is limited to 'matinal soil…' If you know what 'matinal soil' is please write to us here.
5. UK R&D startups suffer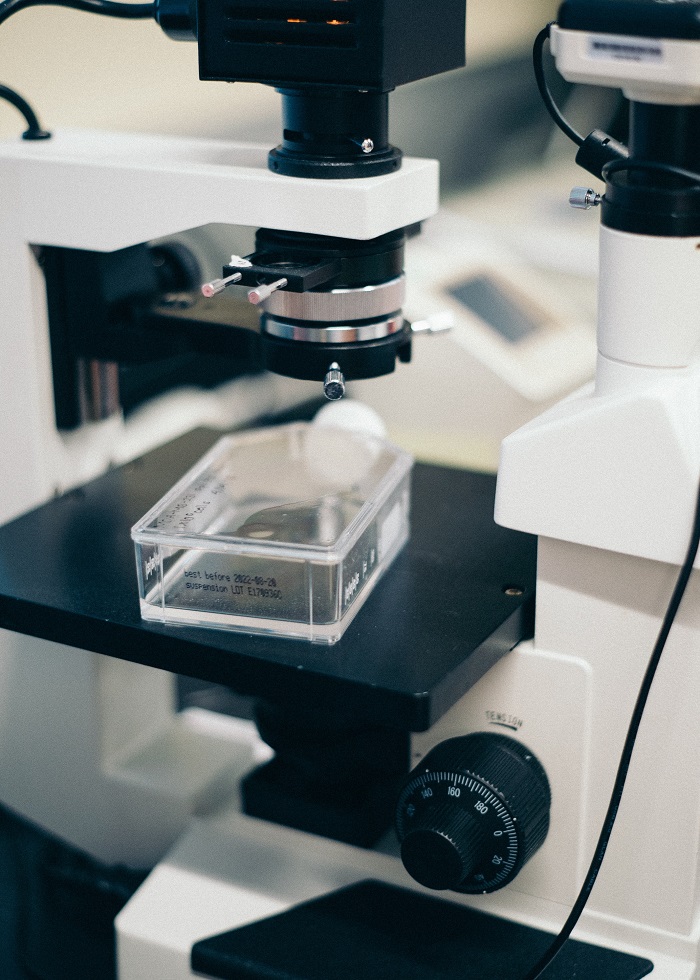 23% of UK tech startups made it to exit or Series C funding investment rounds versus 20% who closed before this stage according to Tech Nation based on 2021 data.
This is good news as it reflects that more startups are making it further in their lifecycle but this may reflect that R&D heavy ie truly inventive firms are suffering due to the longer period it takes to monetise investment. These tend to be valuable long-term companies that take longer to build or go to market.
6. Japan startup ecosystem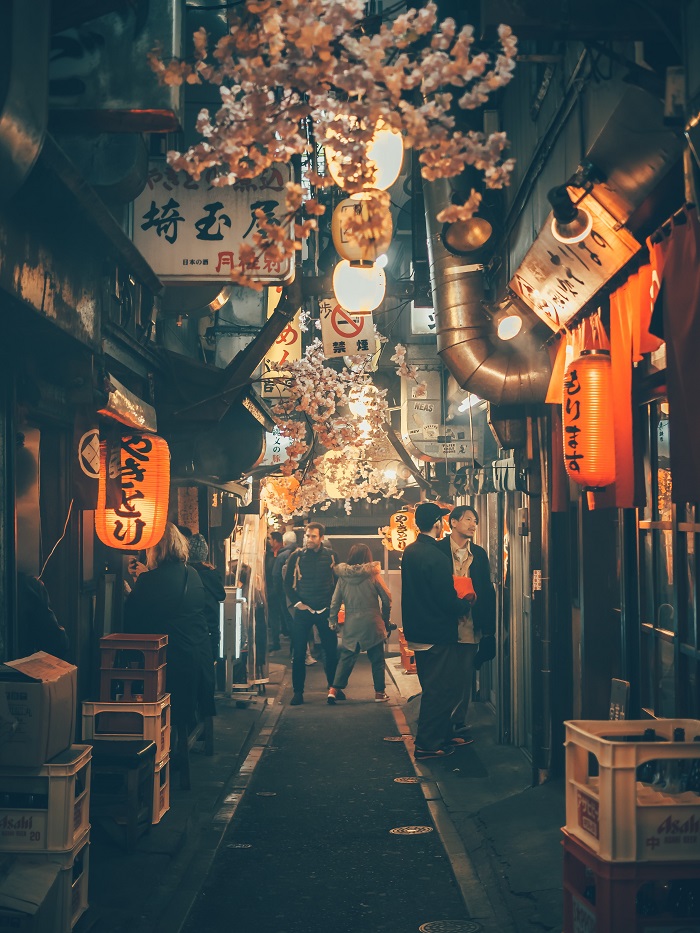 Recently there have been several articles discussing Japan's startup ecosystem. It might not be obvious to anyone considering the tech startup hubs of San Francisco, London and Singapore to think of Japan in the same terms but there seems to be an effort now to increase awareness of Japan's little-known startups.
As with most countries the pandemic accelerated change in country and brought about digitisation of many sectors. Startups benefited from this and reported a 53% increase in investment in 2021 compared to 2020.
Renewables, Healthcare, Manufacturing & Fintech seem to be the popular sectors in line with the global norm. The Tokyo Metropolitan Government released its Startup Collaboration Strategy in February 2022 which aims to make Tokyo "the most startup-friendly city in the world."