1. When technology company expansion goes wrong
Tech companies have traditionally used litigation when a country they have expanded to turns the tables on them, for example with revocation of a law that is required for the technology to work in the host market.
That is changing with a rise in the use of investor-state arbitration to protect against state measures to curtail or control foreign technology companies.
Investor state arbitration is when a company claims a breach of a state's obligation to protect the investment it made when the company entered the country. A claim can be made if a bilateral investment treaty exists between the headquarter country and host country, and in some cases if a free trade agreement exists.
If you enter a country that has a bilateral or free trade agreement with your home country, you may be able to enact investor state arbitration if the host country does not fulfil its obligations to you which is cheaper faster and less public than litigation.
2. UK grows FDI marginally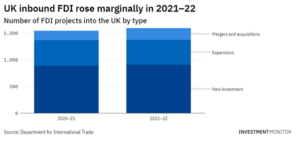 New DIT figures show the UK's FDI is growing marginally at 3.3% with new job creation growing at 57%. The most popular sector is technology, and the fastest-growing is renewable energy. The largest investor is the US and Turkey had the largest yearly growth at 80%, proof of the flourishing UK-Turkey trade relationship. Investments from Turkey created the most jobs in the UK of any country.
M&A accounted for the largest growth at 25% and London is the primary destination.
Read more https://www.investmentmonitor.ai/news/uk-inward-investment-rise-department-trade-fdi
Trade Horizons
Trade Horizons is an award-winning market entry company, assisting ambitious companies to identify, develop and grow sustainable revenues in new geographic markets. We offer support to clients in international strategy development for their global business growth, and throughout the key phases of market entry execution – Preparation, Launch and Growth. Click here to find out more.
3. MENA Investment by region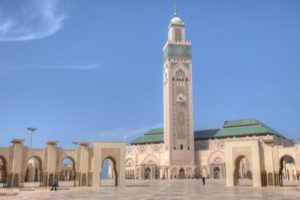 Unsurprisingly, Tel Aviv is the most attractive destination for inward investment into MENA (Middle East North Africa) according to a new report. Israel is known for strong R&D & invention pipeline with more start-ups per capita than any nation globally, valued at $120 billion total value.
MENA region attracted 60% growth in early-stage funding from 2020-2021. 94% of companies in the region are classified as small to medium businesses.
Dubai was second in size followed by Cairo.
In terms of growth, Amman in Jordan is the fastest growing region with Sharjah in the UAE and Casablanca second and third respectively.
4. How investors will benefit from Dubai's new law on real estate funds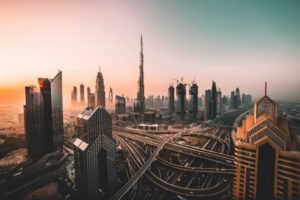 The latest effort as the Middle East tries to diversify away from Oil, Dubai has recently passed a law aimed at attracting inbound investment in real estate.
Actual benefits of the new law are difficult to decipher. Restrictions and rules are more obvious and better publicised.
The laws seem mostly to affect property funds rather than actual individual investments making the case for retail investors more complex.
Prathyusha Gurrapu from Core property consultancy said that "It may not be a direct benefit to typical retail investors, as more education is needed on the benefits of real estate investment funds. Retail investors are currently being drawn to smaller real estate crowdfunding and fractional ownership platforms."
5. Travel to the UK about to get easier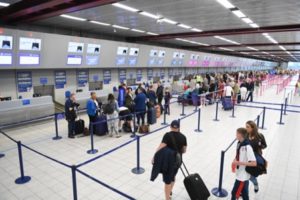 The UK Government plans to make all travel digital by default, further the use of eVisas & use of biometrics.
This especially impacts those with leave to remain with physical proof only as from 2023 the only way to enter the UK will be through passport, eVisa or Electronic Travel Authorisation (ETA). Physical proof of right to abode is being phased out and expires in 2024 regardless of the document expiry date.
The Border Force may be reformed as an organisation following the 2022 independent review.
The main change is that information exchange will be extended from DWP, HMRC & NHS who already share information, to include DVLA, Social Security Scotland, Student Loans & some local authorities.
The Home Office said it wants to trial contactless immigration meaning that passengers would cross borders without going through an eGate or officer and instead be pre-screened and identified at destination using technology. This would reduce journey times but raises concerns about the level of personal data processed by the Home Office.
5. Spanish digital nomad visa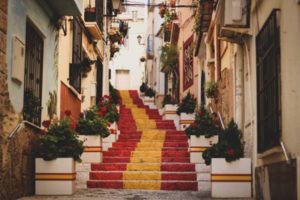 Imagine spending the summer working from a sunny Spanish beach! The new proposal includes both "working holidays" and longer-term relocations.
The pandemic spurred on the desire from people to work remotely or from whatever location they choose, and those desires are now turning into longer term relocations.
The Bahamas was the first to launch the digital nomad visa – in return for lower taxes people are spending their earnings in the local economy.
Spain is hugely attractive as a holiday destination and second home for Brits so the new visa could become very popular.
The new visa will revolutionise Spanish law as workers will be able to work remotely in Spain and work for Spanish employers in addition.
7. Ireland's new FDI restrictions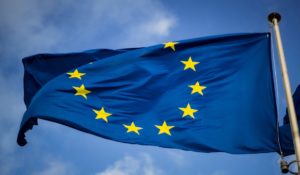 Since the pandemic we have seen countries implementing new laws restricting FDI to avoid predatory moves due to economic circumstances. Ireland is the most recent addition to the list of countries with a new law that restricts foreign investment into areas of national importance for example security or infrastructure. The Irish legislation The Screening of Third Country Transactions Bill (Screening Bill) gives adequacy with the EU law but has not yet been published. It is assumed that it will apply to foreign transactions valued at more than €2 million requiring pre-notification in key sectors of national importance to third-country (non-EU) investors.