By Mohamed Buhaisi, Trade Horizons Associate, Cairo, Egypt
International clients increasingly question the need to undertake the commercial due diligence process when addressing a potential distributor partnership agreement. They tend to skip the due diligence process and go straight to the preparation of the transaction contract, arguing that it is time consuming and costly, and they can rely on publicly available information on the target's business as well as with the inclusion of broad indemnities in the transaction documents.
This is particularly true for most Arabic middle eastern countries and not a prudent plan to follow. It is not workable nor advisable because there are almost no corporate records publicly available and an almost complete lack of useful and credible information about the target from public sources. Furthermore, enforcement of contract protection clauses in a court of law can be time consuming and resolution could take years with very different processes and rules.
There are numerous businesses in most Arab countries that will seem ready to do business, not all of them are necessarily suitable for you to work with.  There are large regional players who can offer you market coverage but may not give the attention you need. Then there are small one-man firms who could begin the "pioneering work" you may need but they are are not established enough to be effective in the market, reliable enough to trust your company brand to and credible enough to win sizeable amounts of business.
The value of a company is more often contained in its market and brand position, its products and channel reputation. And whilst the opportunity cost of delay in entering the Middle East can result in your competitors gaining a foothold, damage done by choosing the wrong distributor can be a disaster that lasts for many years.  Selecting a partner without good "on the ground" due diligence is perilous.  The negative impact on reputation and then the very difficult task of firing the company and rebuilding reputation and client relationships is very expensive in time and cost. Due diligence by an independent advisor who uses fact-based analysis regarding of commercial and operational issues is imperative when entering the Middle East.
In short, if you are are not willing to invest in  this complex task of international market entry without such a  careful and proven approach then it would be better to wait until you are.  The Middle East is one of the fastest growing markets in the world but to access it successfully is complex and fraught with challenges.
Egypt's Ports Upgrade:  USD 4 Billion Strategy
A comprehensive plan to upgrade Egypt's ports at the Red Sea and Mediterranean Sea is expected to be completed in 2024. The plan is said to turn Egypt into an important part of the global supply chain system, becoming a logistic center in the Middle East and Africa and promoting its presence on the international trade map. Egypt's new ports strategy also includes improving the efficiency of the docks, modernizing the technological and administrative infrastructure, and the presence of logistic areas attached to the ports. Egypt has established multi-purpose stations in some ports and linked them together, such as linking the port of Ain al-Sokhna with the port of El Alamein by an electric railway.
The plan covers 58 projects for upgrading the Egyptian ports with costs estimated at USD 4 billion. The development work includes building berths, trading yards, new wharves, commercial and logistical areas, dredging shipping lanes and port docks, and linking them to the railways and electric train network, as well as providing all ship services. Notable projects include;
Hutchison Ports signed $700 million deal to operate container terminals in Egypt , bringing Hutchison's total investment in Egypt to over $5 billion.
AP Moller-Maersk, the world's largest container line, signed a contract with the SuezCanal Economic Zone (SCEZ) to expand the Suez Canal Container Terminal (SCCT) in East Port Said port. Itis investIng$500 million to expand the terminal's capacity by almost 40%.
Abu Dhabi-based AD Ports Group has entered an alliance with the Red Sea Ports Authority and the Egyptian Group for Multipurpose Terminals Company (EGMPT), the commercial arm of Egypt's Ministry of Transportation to develop, operate, and manage a multi-purpose terminal in Safaga Port in a consortium with the Red Sea Port. Upon completion in 2024, the terminal will offer berths of up to 1,000 meters capable of handling all types of general, dry and liquid bulk cargo.
AD Ports will alsodevelope, operate, and manage cruise ship berths and terminals at Sharm El Sheikh, Hurghada and Safaga ports, and to provide support services to help extend cruise tourism in Egypt.
Many Opportunities exist for companies in the transportation logistics and warehousing marine transport sectors, ports and terminal e.g., warehouse & Intralogistics Automation, smart distribution systems, engineering equipment, dredging, services related to vessel traffic management, dangerous goods control, provision of navigation aids, fire prevention and firefighting, anchorage, as well as pilotage, towage, and mooring and unmooring solutions.  Please contact Mohamed Buhaisi, Trade Horizons Associate in Cairo for more information mohamed.buhaisi@global.tradehorizons.com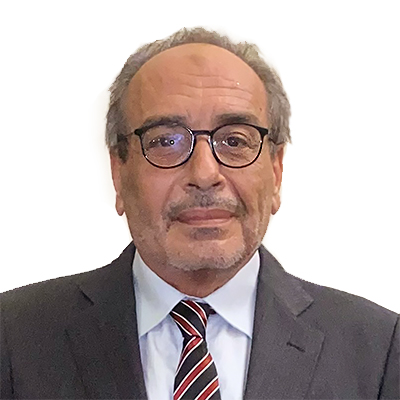 Sources:
https://www.logisticsmiddleeast.com/ports-free-zones/hutchison-ports-egypt
https://www.sis.gov.eg/?lang=en-US
https://www.adports.ae/media-center/news/press-releases/