IRA, Oklahoma, UK visa rules, IDA new CEO, UN
1.     The great experiment
Wealthy people are leaving America in droves according to the Federal Register. Expatriation was highest in 2020 but is continuing momentum after COVID with the ultra wealthy opting for Portugal, France and Greece.
Biden has proposed $4.7 trillion in tax increases on businesses and individuals in his 2024 budget, increasing the top personal tax rate which is now one of the highest in the West at 39.6%. Senate Finance Committee Ranking Member Crapo, said "If realized, these plans would create a tax regime that would lead to some individuals handing over more than half of their paychecks to the government, and many American businesses doing better off being headquartered overseas.
It's estimated that $400 billion of the money will go towards funding the new Chips Act and Inflation Reduction Act (IRA) aimed at countering China's dominance in the manufacture of electric vehicles.
But Biden's new budget announced a corporate minimum tax rate of 21%, leapfrogging the global minimum tax rate of 15%, making USA manufacturers uncompetitive compared to their Chinese counterparts.
FDI Intelligence reports the US has attracted $200 billion in investments since the IRA due to new investments in semiconductors, electric vehicles and batteries. America is changing – and the rest of the world watches to see the result.
---
2.     UK signs MoU with Oklahoma
Britain has signed a memorandum of understanding with the state of Oklahoma. Constitutionally individual US states cannot negotiate their own free trade agreements, deals, or treaties with other nations. Britain exported $215.6 million to Oklahoma last year.
The UK and US are negotiating to simplify licencing requirements for architects at a state and federal level.
The UK has signed MoUs with 4 US states. Negotiation of a free trade agreement between UK & US started on 5 May 2020 but remains frozen in time under the Biden administration.
---
Trade Horizons advisors are market entry experts: our team of in-country experts assist companies to export, import and enter new locations by using strategies that have stood the test of time and evidence-based advice. Trade Horizons assists companies to plan to distribute and deliver goods or services to a new target market. Contact one of our experts today.
---
3.     New UK visa rules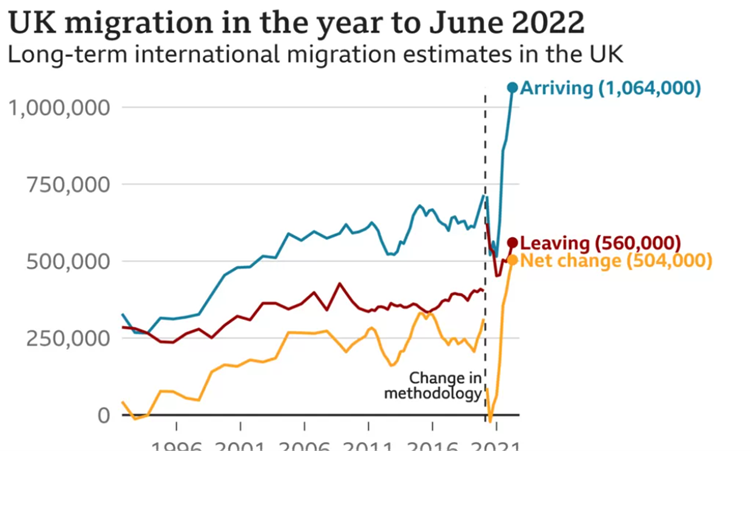 The UK has announced new thresholds for immigration routes, the abolition of the Startup visa and introduction of a new Electronic Travel Authorisation (ETA) for travellers from countries that currently do not require a visa to enter the UK for example residents of Qatar, Bahrain, Jordan, Kuwait, Oman, United Arab Emirates and Saudi Arabia.
Thresholds change for skilled worker, global business mobility, scale-up and seasonal workers routes: sometimes the incoming change in some cases as menial as 2.3% and it is difficult to imagine the new revenues accounting for the cost of the change.
EU, EEA and Swiss national students can still come and study in the UK without a visa.
---
4.     New CEO at Ireland investment agency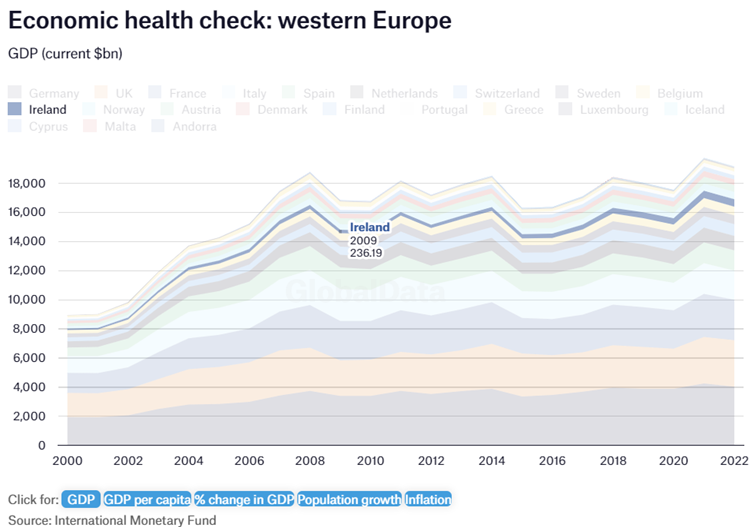 Ireland's inbound investment agency IDA has announced a new CEO, Michael Lohan. He comes from an internal role in life sciences. News reports say he is upbeat on inward investment but on the same day other reports say he warns of further adjustments in the tech sector. Job losses in the Irish tech sector amounted to 2,300 at the beginning of March. There are 300,000 people working for 1,800 foreign companies based in Ireland.
---
5.     Are institutions fit for purpose?
A new book examines the perspective of 15 countries on global trade with many saying a new approach is needed, says a new report. With inflation sky high globally, minimal financial security, a global energy crisis, low consumer confidence, broken supply chains and zero and negative growth in many western economies, countries are questioning their historical approaches to global trade.
The list of global organisations that were formed in 1944 after World War II ended:
United Nations
International Monetary Fund
International Bank for Reconstruction and Development (IBRD)
Asian Development Bank
African Development Bank
Islamic Development Bank
Some might argue these organisations have lost their way and no longer fit for purpose, stuck in a time warp back in 1944. Can the future be better than the past? Read the report to find out one view https://www.globallegalpost.com/news/the-new-world-of-foreign-direct-investment-editors-overview-519798524