1.     US relies on India as counterweight to China
The Economist says the US is relying on India to be a pro-West counterweight to China. Certainly, if Modi's double appearance addressing the US congress, a frequency not seen in any world leader to date except Nelson Mandela, Winston Churchill and Benjamin Netanyahu. It would seem that the US reserves a special place for India and hopes India feels the same.
India's potential threat to displace China as the world's primary manufacturing hub is real.
However, 18 of India's 30 unicorns are Chinese funded. The recent cancellation of Chinese electric vehicle manufacturer BYDs investment partnership with Megha Engineering and Infrastructure would seem to imply India is on track as a friend of the West. The investment failed to pass regulatory approval and Indian Government officials were keen to announce they welcome investment from everywhere, even China, but the reality paints a different picture.
The investment may appear as a test from China whether India is real in its intention to stick with the US and India seems steadfast for now.
---
Trade Horizons advisors are market entry experts: our team of in-country experts assist companies to export, import and enter new locations by using strategies that have stood the test of time and evidence-based advice. Trade Horizons assists companies to plan to distribute and deliver goods or services to a new target market. Contact one of our experts today.
---
2.     Dubai turns to common law
The UAE has recently allowed 100% foreign ownership in the mainland. This was an update from the past law that only allowed 100% foreign ownership in the free zones.
In addition, last week Dubai Media Office said the Government is exploring adopting Common Law. Currently, the UAE has a civil law system based on Islamic, Egyptian, French and Roman legal systems. Common Law is based on precedents – judges must follow previous outcomes or provide reasoning as to why a precedent is not followed.
A move to Common Law would greatly improve the reliability and certainty of dispute resolution outcomes which would lead to increased confidence in the law. Investors require a high level of certainty in a legal system to be confident of some level of protection in destinations where no investor protection laws exist.
The move is part of the Dubai Economic Agenda D33 initiative which aims to double the size of Dubai's economy over the next decade.
---
3.     Saudi contracts for local companies
Whilst we see above the UAE heading for 100% foreign ownership, Saudi Arabia has taken a different strategy by requiring companies which wish to bid on Government contracts, to be based in the Kingdom, with potential knock-on effect through to state-owned enterprises.
Saudi Arabia is on a drive to attract more businesses to set up in the Kingdom, numbering 480 by 2030. The goal of asking foreign companies to setup headquarters in the Kingdom leading to more sustained presence, improving spending, and benefiting the social and economic ecosystem more effectively in the long term.
80 companies have already been granted licences including PepsiCo. Tax relief is available however some regional tax implications remain unclear leading to delays by some companies to relocate regional headquarters. Saudi Investment Minister Khalid al-Falih has reassured investors by saying that only Saudi the entity would be taxed in Saudi not the region's offices.
The Minister said that as long as the Regional Headquarters Program (RHQ) special purpose vehicle (SPV) is setup in the Kingdom, the business will only be taxed for the limited or nil profits it makes and will still be eligible for tax relief.
RQH a joint initiative by the Royal Commission for Riyadh City (RCRC) and Ministry of Investment (MISA) to position the Kingdom as the leading regional hub for multinational companies.
---
4.     Egypt and Turkey repair decade feud
Turkey and Egypt have both appointed Ambassadors in each other's capitals, posts which have been unfilled for the past 10 years due to a military coup in Egypt in 2013, opposing positions on Libya and borders in the Easter Mediterranean Sea.
Egypt's trade minister visited Turkey for the first time in a decade recently to host talks about trade and economic cooperation. Egypt has a foreign currency shortage and Turkey has committed $500 million in new investments.
Egypt has also been mending ties with other neighbours UAE, Israel and Saudi Arabia.
---
5.     UK visits Nigeria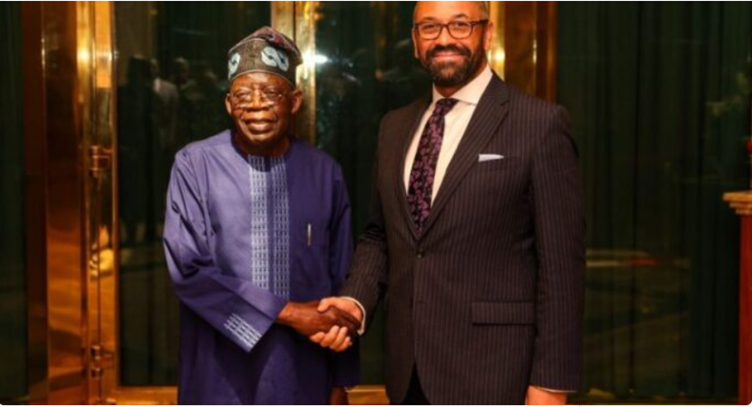 Britain's Foreign Trade Secretary James Cleverly will travel to Nigeria to meet the Nigerian President Bola Ahmed Tinubu to discuss security, trade and climate. He will also meet Security Adviser Mallam Nuhu Ribadu to discuss bilateral trade and investment and strengthened security cooperation.
The foreign office said it is announcing investments to make crops more heat and flood tolerant and increase soil fertility. Removing UK import trade barriers is also on the agenda.
The Minister will announce £10 million UK facility to unlock funding for 'climate friendly' projects such as renewable energy.
Nigeria is the largest oil producer in Africa and the 11th largest in the world. It is the world's 8th largest crude oil producer.
The Minister is expected to announce £55 million contract to support Nigeria's rural economy. Nigeria is the largest economy in Africa.
---
6.     UK meat to Kuwait?
The UK Agriculture and Horticulture Development Board (AHDB) is hosting a trade mission to Kuwait to explore meat and dairy export opportunities.
The ADHB has launched a new strategy called Beyond Borders aimed at increasing market access and exporting.
Australia banned live animal exports to Indonesia in 2011 for fears over animal welfare.
---
7.     Australia EU trade deal for minerals
Australia has not agreed to Europe's demand to rename local produce such as mozzarella and fetta as part of trade deal negotiations. Australia has now turned to critical minerals and rare earths to push the deal through, with Trade Minister Don Farrell saying that access to minerals used in batteries, solar panels and fibre will make Europe's decoupling from China easier.
Australia has amongst the world's largest deposits of cobalt, lithium and manganese. China currently imports almost all of Australia's lithium.
---
8.     Tata invests £4 billion in UK gigafactory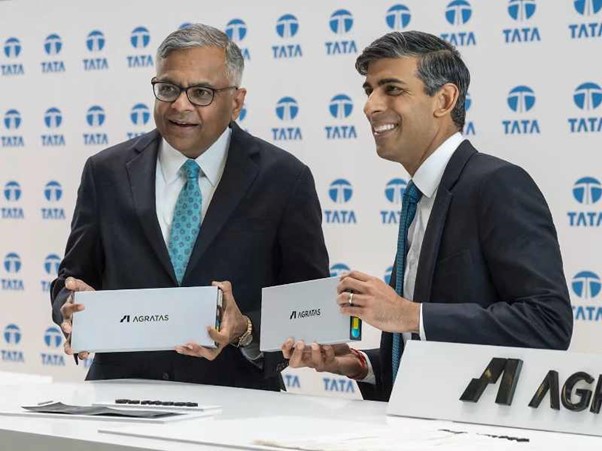 Indian car megacompany Tata Group has announced it will invest £4 billion in a UK gigafactory. The investment is estimated to create up to 4,000 new jobs and provide 40% or half of the UK's electric battery production requirements by 2030, depending on which source you use.
It is Tatas first gigafactory outside India where it is headquartered. It will produce batteries for Jaguar Land Rover and other European and UK manufacturers.
Planned for Bridgwater in Somerset, the new factory will produce 40GWh which will make it one of the largest in Europe.
The UK's last gigafactory Britishvolt collapsed into administration with 300 jobs lost as it ran out of money with no investor prospects.
Featured image Folk dance of Punjab (Bhangra dance) by Monisankar54 via Wikimedia Commons