1.     Ireland holds fast to low tax
Ireland is holding out on the global minimum corporate tax rate of 15% with 15 other countries agreeing to the measure. Ireland's corporate tax rate is 12.5% now and this has attracted large tech and pharma companies such as Facebook, Apple, Google and Pfizer.
The Biden administration is keen to implement a global minimum corporate tax rate that would eradicate tax havens such as Ireland by removing the advantage of lower corporate tax. The US' corporate tax rate is 21% and the UK's is 19%.
132 countries have agreed but the Irish Finance Minister is refusing to accept the minimum rate of 15%. Biden is also keen to hike up corporate tax rates in the US even higher, to 28%.
Ireland has benefited with massive GDP and economic growth due to many of the world's largest companies taking advantage of beneficial tax schemes and less oppressive government and general business friendly regime.
Jurisdictional competition gives companies an option to vote with their feet away from tyrannical regimes.
---
Trade Horizons advisors are market entry experts: our team of in-country experts assist companies to export, import and enter new locations by using strategies that have stood the test of time and evidence-based advice. Trade Horizons assists companies to plan to distribute and deliver goods or services to a new target market. Contact one of our experts today.
---
2.     Gulf wants free trade
The Gulf Cooperation Council (GCC) has been meeting with nations to sign free trade agreements to enhance foreign trade and direct investments. The GCC includes Bahrain, Kuwait, Oman, Qatar, Saudi Arabia, and the United Arab Emirates (UAE).
New Zealand has just met with the GCC in Riyadh to discuss a free trade agreement.
The UK and GCC concluded the fourth round if negotiations in July which contained discussions on 23 policy areas. The GCC is the equivalent of the UK's 7th largest trading partner and the free trade deal is expected to increase trade by 16%.
The US held meetings in June in Riyadh.
---
3.     Indian laptop restrictions
Modi's Make in India campaign is being hailed as a success with 32 laptop companies applying to make laptops in the country, including giants Dell and HP. The initiative looks to boost India's manufacturing capability.
Modi announced restrictions on laptop imports earlier in August with restrictions from early November – importers will need a licence.
Currently only 35% of IT hardware products are manufactured locally in India.
Mobile phone manufacturing has grown 23% from 2014 to hit 2 billion units in 2022 as part of the Make in India scheme.
Laptop companies are applying to manufacture locally under the $2 billion production-linked incentive programme which was launched in May this year.
---
4.     US Commerce Secretary visits China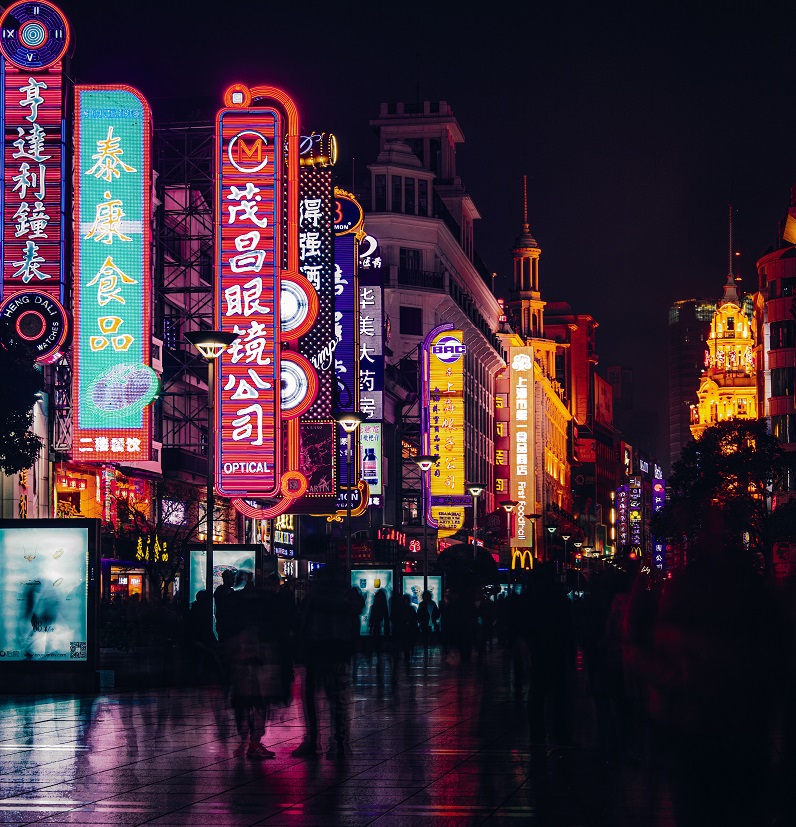 US Secretary for Commerce Raimondo visited China last week. Raimondo was critical of China in her press meeting saying that challenges include 'state control of the economy, tense foreign relations and a tough business environment for US businesses operating there.'
She said, 'China is uninvestable [sic] because it is too risky.'
Raimondo is the fourth Biden official to visit China in three months. Biden will visit later this year.
---
5.     US restricts Chinese investment
Biden has announced an intention to restrict outbound US investment to China in sensitive technology areas such as microchips and semiconductors, quantum technology and artificial intelligence, or any technology that might be use for China's military or spying purposes. Some types of investments are prohibited outright whilst others require permission from the US Government.
Executive Order 14105 applies to countries of concern being China, Hong Kong and Macau. In scop would be M&A, private equity, venture capital, greenfield and joint venture transactions above a certain threshold that is yet to be announced. In addition public transactions will apply.
Featured image jason murphy via unsplash